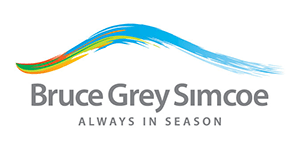 This lively indoor games room will make kids feel like they've crossed into another world. Purchase tickets online to play a variety of entertaining carnival style games.
Can you earn enough tickets to win the big prize?
Locations
The Arcade is located at Deerhurst Resort inside of Stargazer's Ridge Arcade, located in the main Pavilion, between the Rock Climbing and indoor pool.
COVID-19 Update
Due to current Covid-19 measures, the Stargazers Arcade experience has been adapted for the safety of our guests and hosts, as follows:
Stargazers Arcade is now a privately booked experience for families bubbling together (maximum 10 people)
Time is limited to 30 minutes per family, with 15 minute intervals for cleaning
No unattended minors. Children under the age of 18 must have an adult accompaniment
No food or beverage permitted inside the Arcade
A host will greet each guest at the entrance to monitor and control our new procedures
Hosts will wear face masks
Hand sanitizer and gloves will be provided for guests upon request
The area will be deep cleaned prior to opening every day and games will be sanitized frequently throughout the day
Booking Information
Preferred times can be booked online here by providing a $10.00 non-refundable reservation fee. When booking online, please be sure to select the correct location for where you are visiting. Pick your preferred time, then arrive 5 minutes before to sanitize and purchase tokens. You'll enjoy the thrill of an old fashioned arcade, complete with prizes for the "big wins".
Available Arcade Games
Down the Clown
World's Largest Pac Man
Trolls
DC Injustice
Extreme Shots Basketball
Whack n Win
Mighty Mini
Fish Bowl Frenzy
Jurassic Park
Ice Ball (skee ball)
Smokin' Token
Big Bass Wheel
Toy Taxi Crane
Big One Crane
Jersey Wheels