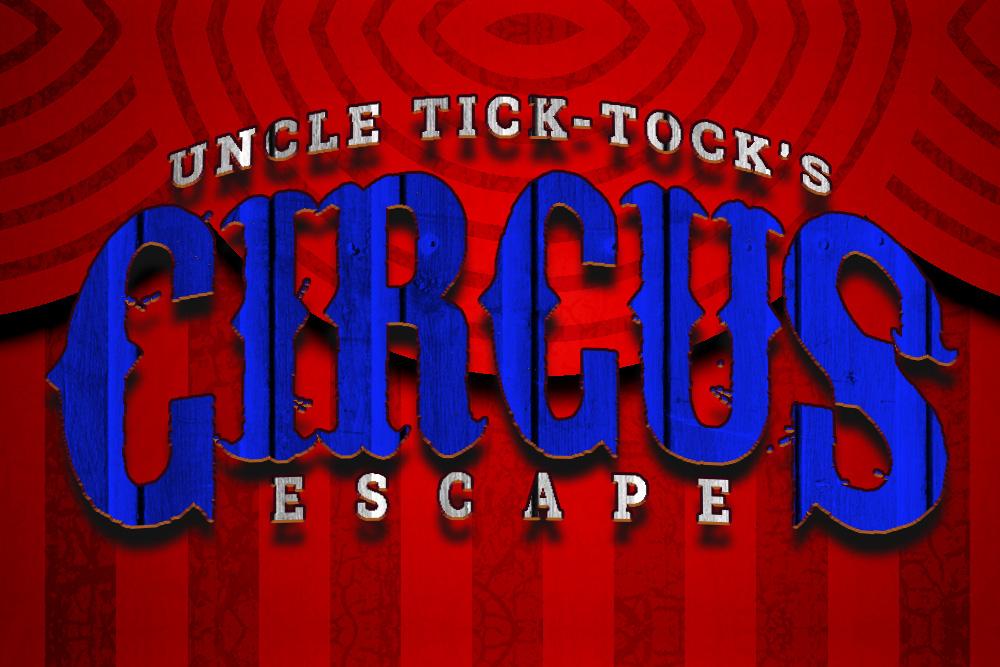 "Uncle Tick-Tock's Traveling Circus" is an elaborate circus wagon owned by one of the greatest showmen on earth!    Uncle Tick Tock has been traveling the world sharing his love of the circus and casinos, but has plans to retire soon.  He wants to leave his lucrative business to someone who loves the entertainment business just as much as himself, so it is up to you and your family to prove you are worthy by solving the puzzles he has created.
In Uncle Tick-Tock's circus you will explore the world of magic and solve tricks to locate Uncle Tick-Tock's most prized possession which is under lock and key in a mysterious chest somewhere in the trailer.
Don't clown around for too long! you only have one hour to solve the puzzle.
Game Overview
60 minutes
1-5 players
Difficulty – Novice 
Photo Gallery